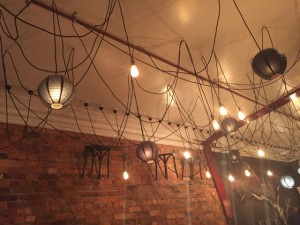 Northern Light another great spot on Smith Street (how many times do I write that?!) But yes, another nice place to grab a glass of wine and yakatori, Norther Light has been around for a while now and they are still going strong. The space is cosy and though you can't get too many seats in there, if you are lucky enough to get one you can settle in and Simone and the team will look after you. There is a big group of us (hurrah for bookings!) and we take over most of the front of the bar and go for the feed me menu rather than try and organise this rabble to ordering individually. $59 for five courses – bring it on!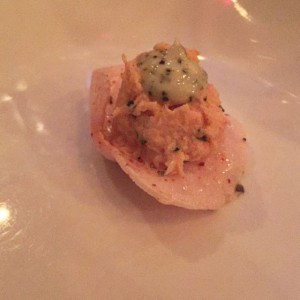 Prawn cracker, spiced prawn, seaweed mayo – really lovely, could have eaten a whole lot of these!
Raw kingfish, puffed rice, bonito cream and broad beans – beautiful dish, incredibly fresh and balanced.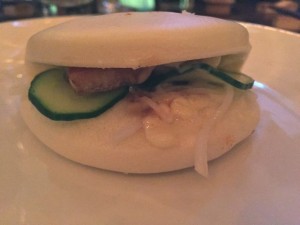 Steamed buns come with salted cucumber, pickled radish, kewpie and tonkatsu – choose from tofu, pork belly or fried chicken. My little pork bun was a lovely little mouthful.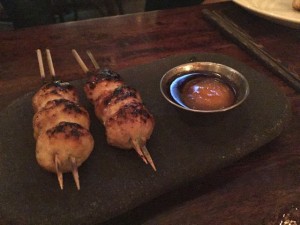 Yakatori is all about free range chicken with every bit used – thigh, skin, wing, heart and our meatball stick with cured yolk – again I just wanted more!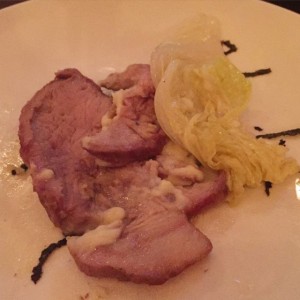 Slow Roast Pork Scotch with smoked potato, miso and cabbage was nice, good quality smoked pork, bit odd to share but nice enough.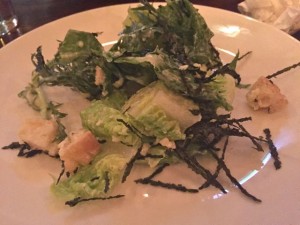 Baby gem lettuce, miso salad cream, parmesan, toasted seaweed – Nice enough salad, I quite enjoyed in between the other dishes.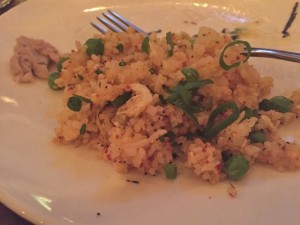 Fried rice, Korean seasonings, salted shrimp – very yummy and everyone really dug into this one, the menu is small bites so even though we are on five courses it still felt a little light on food wise and I left still feeling a little hungry… maybe I am just a greedy foodie! The team here were really lovely, the service excellent and a great time was ad by all!