The cutest new kid in town, No 84 is a powerhouse of great coffee, sweet treats and a mouth watering menu as well as a friendly smile.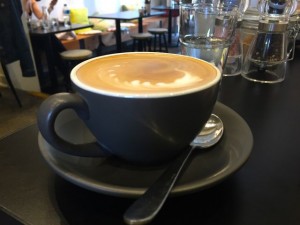 Coffee is damn good! We've grabbed a takeaway before and it is creamy, rich, deep and takes me to a very happy place. The menu is an all day breakie to lunch extravaganza and you know it's good when you are struggling to pick between them all they all sound so good. Granola, chai infused porridge, Matcha french toast, buttered miso mushrooms cover some of the breakfast options and then you can move into the Quack burger, broccolini salad, dukkah chicken, mandarin duck salad or five spice pork belly…. wowsers!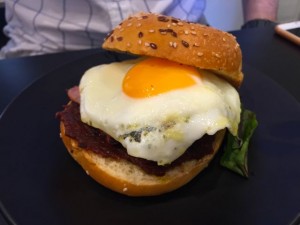 Hubby went for the egg and bacon roll with maple glazed bacon, homemade tomato relish, fried edd on a toasted brioche bun – he was a very happy chappie!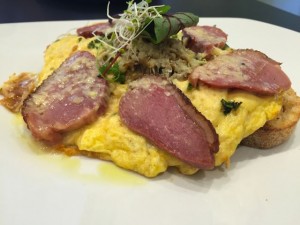 My duck and mushroom omelette with smoked duck breast slices, enoki mushrooms, chives and parmesan on buttered sourdough – absolutely amazing! It was a perfect dish and the melted parmesan on top rocked my world – I was a very happy chapette!!
The team here are great, they obviously love what they are doing and I love that they are bringing something different to the traditional breakfast. Keep up the good work and we'll definitely be back again soon.