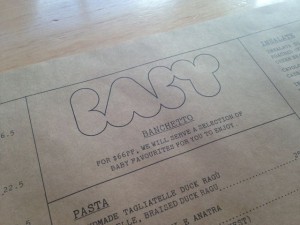 So lucky to have Baby Pizza nearby, perfect for a great coffee, cheeky breakfast or a really, really great pizza. The menu covers off a whole list of mouth watering options and you can soon spend a small fortune trying lots of lovely dishes. Think calamari, arancini, gnocchi, meatballs, ragu, lasagne and a whole hot of beautiful, perfectly thin crust pizzas.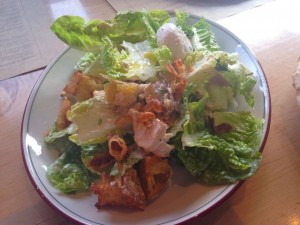 A wonderful fresh, chicken caeser salad with plump chicken, super crunchy croutons, a perfect plump poached egg, parmesan shavings, anchovies, salad leaves and a zingy, creamy dressing.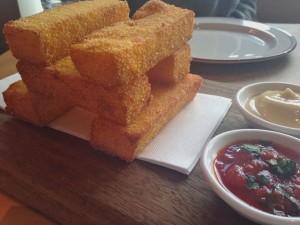 OMG! Polenta fries rock! Big fat wedges of polenta with tangy tomato and creamy mayo dipping sauces, I have been craving these every time I see someone else with them and they were just as good as I wanted them to be.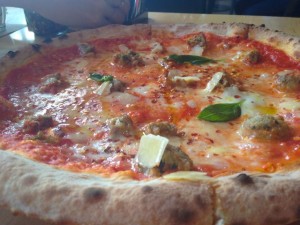 Oh the Polpotte, a wonderful thin, crisp base with fior di latte, tiny little meatballs, san marzano tomatoes, pecorino, fresh basil and a touch of chilli. Baby pizzas rock!
The guys are already super friendly and happy to help, there's a good vibe and I love watching the open kitchen working with all their wonderful fresh produce. It's a winner!
——————————
Food 9/10
Service 9/10
Music n/a
Toilets 8/10
——————————
****************************************************************
Last published Jan 2015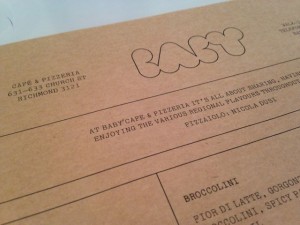 Baby Pizza is not as bad little local to have, they do a great coffee and some very delectable pizzas. Keeping it all very much in the Italian way, there are pastas, pizzas, salads and snackable entrees including arancini, calamari, polenta chips and more. Salads are loaded with buffalo mozzarella, San Daniele prosciutto or shaved parmesan and pizzas come in all the best flavours PLUS you can order a tin of Agostino anchovies on the side – yes!!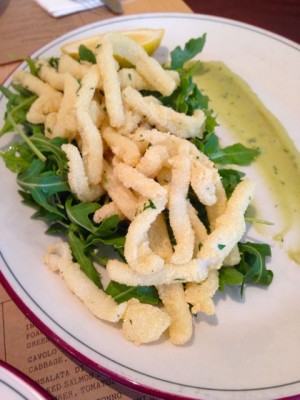 We went with the calamari to start which was a great portion of expertly fried calamari with fresh rocket and a little sauce, delicious!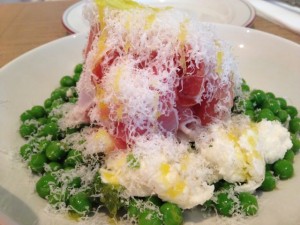 A great salad to share is the Piselli e Proscuitto with buffalo mozzarella, San Daniele prosciutto, pea, mint, shaved parmesan…. So good! Love that fresh plump mozzarella and those lovely peas – Baby make peas sexy!!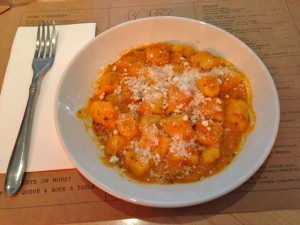 Gnocchi alla Zucca, so very good when you need some carbs! Hand made gnocchi with pumpkin, sage – simple and beautiful!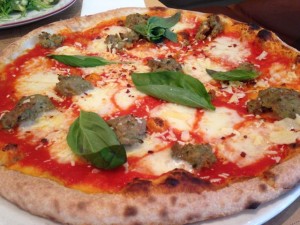 The amazing polpette pizza with fior di latte, meatballs, san marzano tomatoes, pecorino, fresh basil, chilli is wafer thin, perfectly crisp base and all round bloody gorgeous! Amo la pizza!!!
The staff are effective, friendly and working hard, I love Baby anytime of day …. If only they would deliver!!
*****************************************************************
Last published 2nd November 2012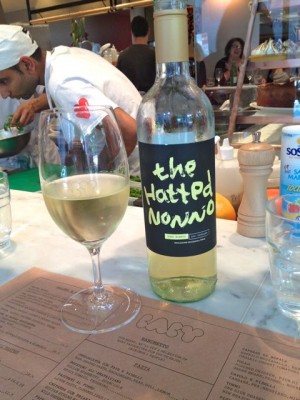 The much awaited next venture and update to the old Pearl location in Richmond has not failed to deliver! We manage to snaffle one of the last seats in the house and we get to look over the antipasto bar as the guys are doing their thing. The fit out is gorgeous! Very cool but comfortable, very chic without pretention. There are some luscious accents flying around the place and it only adds to the feeling that we are somewhere fabulous on a little holiday!!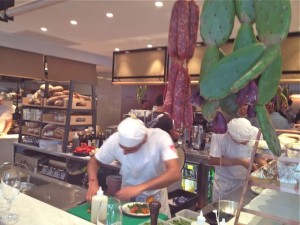 The menu is huge, there is antipasto, boards of beautiful wafer thin cured meats, insalate, salads bursting with fresh herbs and leaves, there is ragu, cheese, meatballs and ofcourse pizza!
Pizza choices are varied with but traditional toppings, plenty of 'fior di latte', 'san marzano tomatoes', 'fresh basil' and a touch of chilli, sausage, prosciutto and parmesan! I have a theory that the best best of any place is the Margherita, if they can do it well you know anything else you eat there will be fabulous!!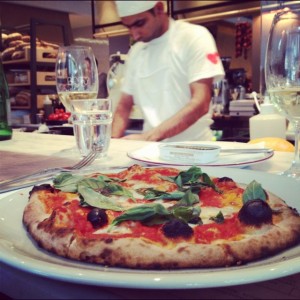 Sensational – fior di latte, san marzano tomatoes, fresh basil, sicilian olive oil. No messing just perfectly fresh and perfectly… perfect! But you know what makes any perfectly thin, amazing margherita just a touch better….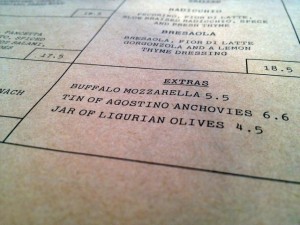 A side of anchovies please!! Oh Yes!!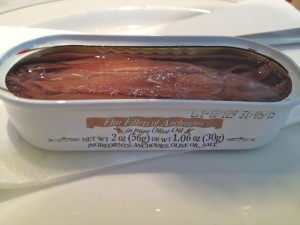 As a friend would say "I love those hairy little fish!!" and they are so very loveable!!
So the place is pretty big and it is very busy, there is a fair trade for takeaway pizzas and out food did take a little while with one of our pizzas not arriving until our other friend had nearly finished but the guys at Baby Pizza handled it brilliantly and we didn't even have to pull a face – the waiter was thoroughly lovely and apologised and offered to remove from our bill without a moments hesitation. Textbook perfect service!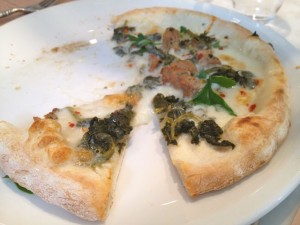 Regardless we all loved our pizzas, the Salsiccia with fior di latte, spiced italian sausage, friarielle and chilli was really good! We could have gone more chilli but we love the burn!! With a no bookings policy you have to time it right but it is so worth the trip!
Exceptional Pizza Baby!!