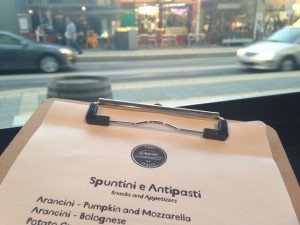 Did I ever mention I LOVE pizza, it's my comfort food, my weakness, my ultimate perfect night in with a cheesey, wonderful flat box of greatness. I hurts me greatly if a pizza isn't done well, when you make yourself wait and wait for that treat and then the delivery looks like it was kicked down the street – shame on anyone who abuses my pizza! Now going out for pizza isn't as enticing for me, I am more of a trackies, tv series binge and a box of pizza I can munch on all night. But when the guys at Lievita invited me along something told me they would still deliver my delectable pizza and be worth getting my jeans on and leaving the house.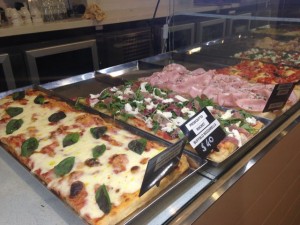 This is a gorgeous little spot, based on the Roman pizza style and to drop in and select your pizzas based on weight, they will then be freshly cooked and either ready to enjoy with a glass of wine whilst Northcote rolls past the windows or head home – much better than sad old Pizza Hut across the road! The guys here have a lot of passion, it's a real family affair and they have spent a lot of time finding the right spot to bring their pizza to Melbourne.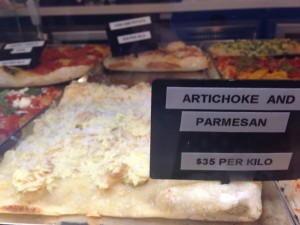 Lievita based on the Italian to rise or leaven and Pizza al Taglio literally translating to 'by the cut' Lievita is bringing you pizza like you have never tasted. 72 hours rising time means less yeast is used in the dough which means it is not only more gentle on your tum but results in a super light, fluffy dough with a crisp base – sensational!!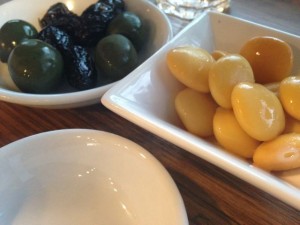 So the boys make their pizza and mum looks after all of the pasta, I reckon she makes sure the olives are the best they can be too! So not only do I get to try my first Roman style pizza but first I try my first lupin bean, love trying something new and I love these little beans, great nibbles and a lovely glass of red…. I am one lucky girl.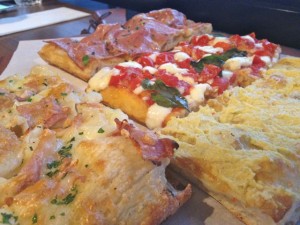 So the pizza certainly isn't ordinary and neither are the flavours, you can try a few different slices by the cut, so we left it up to our lovely host to pick her favourites for us to try and we were so happy with the results. The 'Artichoke and Parmesan' pizza is an unlikely combo but I am converted! Perfect, sharp parmesan and lovely rich artichokes – perfection.
"Mortadella and Hommus" – again not one I have ever tried before but so good, the mortadella was to die for!! 'Cherry Tomato, Buffalo Mozzarella and Basil' is a more traditional combo and works perfectly, with fresh and tasty ingredients delicately placed on this perfect base.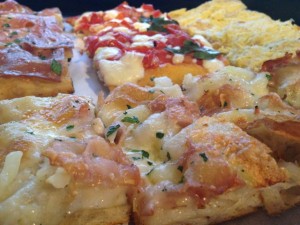 The finale is 'Ham and Potato' – I really like potato on a pizza and this doesn't disappoint, perfectly cooked through with a touch of salty, lovely ham – honestly I would drop by to Northcote on a regular basis for this pizza.
Amazing place, great people and my new fave place to get dressed and go for pizza!!