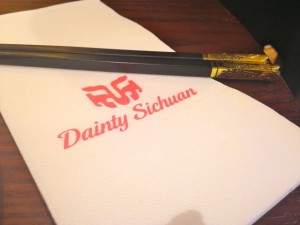 Dainty Szechuan has come highly recommended and we have finally made it to the South Yarra original, we'd visited little sister in town but this feels much better already! The menu is a crazy photo shoot of everything authentic Chinese from Ants Climbing Trees to Steam Boats to Kung Pao Spicy fun.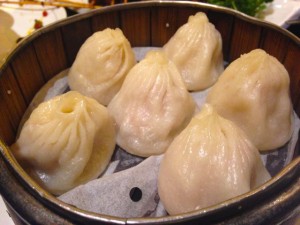 So most of the dishes on the menu are around high $20's and that is because this is a place you come to share and share BIG!! For me I love to have a few different dishes on the table to try so lets just say I over ordered slightly!! The little basket of soup dumplings were perfect for the three of us, always let a soup dumpling sit to cool and try and get the whole thing in your mouth! Otherwise those bad boys will spit hot soup all over the place.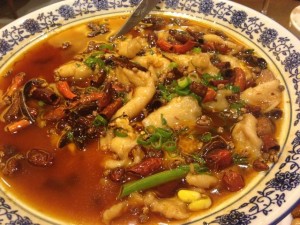 Hot and Spicy Fish in a MASSIVE bowl!! It's the size of a punch bowl for a party and it's full of super soft fish floating in a bath of chillies, lots and lots of Szechuan chillies! The fish has a bit if strange consistency which I liked but I could see hubby wasn't so keen but there was plenty to go around but avoid those chillies and seeds.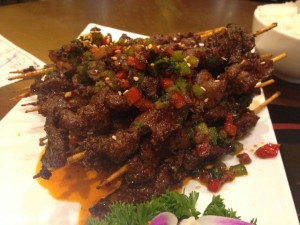 Spicy lamb kebab for ten anyone?! Plenty of this fabulous, mouth tinglingly hot, dry rubbed and juicy lamb, skewered and served looking glorious – it sure had a kick!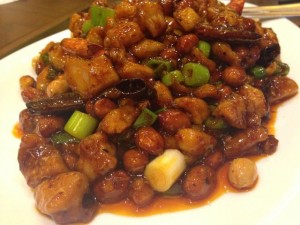 The Kung Pao Chicken was loaded with chillies and peanuts and packed full of flavour, a brilliant dish.
Not one for those that aren't partial to a bit of spice, Dainty Szechuan will have your nose running with all the chillies and it is a great spot to rock up with a lot of hungry friends and a bit of BYO wine – sorted!
——————————
Food 8/10
Service 7/10
Music n/a
Toilets 7/10
——————————