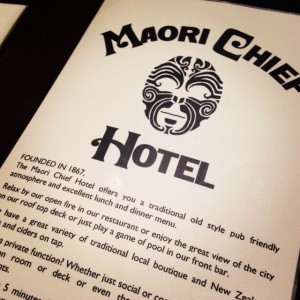 The Chief he is! A great local pub, nothing fancy just a welcome smile, a cold beer and a damn good $15 Steak night! The front bar is a decent space with a pool table and Wednesday nights they'll even get a band in for Parma nights. Out back there are plenty of tables to sit back and enjoy a catch up with friends and when it warms up there is a rooftop apparently – will have to check that out!!
On a cold, drizzly Thursday night we drop in for our first visit and we are all starving! The menu is simple, good honest food – squid, spring rolls, sliders for entrees and mains are all the favourites: burger, Parmas, steak sandwich, bangers and mash and plenty more to satisfy.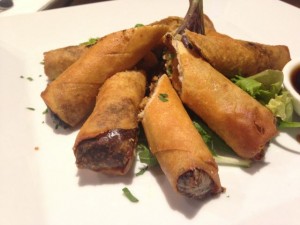 We share the spring rolls and the garlic bread. It looks like it's just the two people running the bar and the kitchen and they are doing a great job. The spring rolls are really nice. No grease, appear homemade and thoroughly delicious.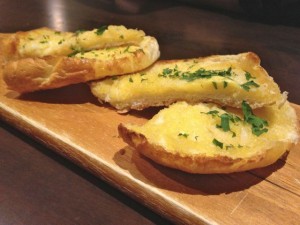 Garlic bread is suitably aromatic, warm and buttery – perfect! With most entrees less than $14 and generous you can feed the family no probs. So steak night makes life easy, medium rare, porterhouse, chips or veg? Sauce is a couple of bucks extra and the result? Totally worth the money! The steak was beautifully cooked, pink and juicy. Chippies great, salad gorgeous and that sauce? Oh I could dive in it was soooo good!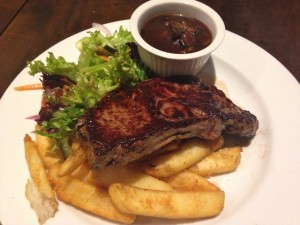 Steak night rocks and there is still dessert to be enjoyed, pub classics tonight are blueberry cheesecake and pancakes!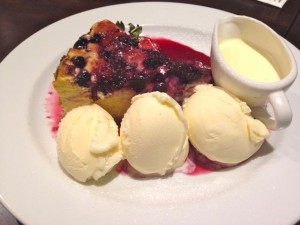 How good is that?! Too cute with scoops of beautiful ice cream, a wedge of rich, creamy cheesecake and cream…. decadently delicious.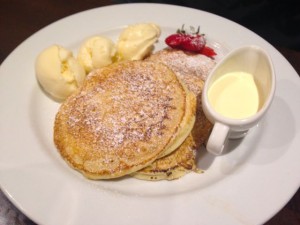 Old school pancakes, ice cream and cream…. it's a good job we have the boys there to finish up all these lovely desserts!!
Maori is a top spot for a pub dinner and we'll be back for that steak next week… and the week after!!