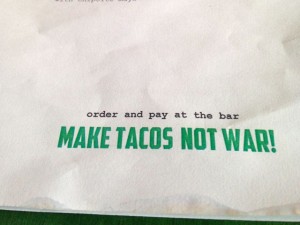 A funky little spot down by all the fun of shopping at SouthWharf, Chihuahua Bar has great music, cold beer and a great selection of Mexican snackage.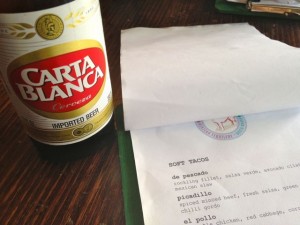 Enjoy guacamole with tortilla chips, quesadilla or frijoles as well as six tacos to choose from.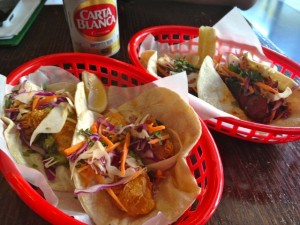 There are 'de pescado' with rockling fillets, 'picadillo' with spiced mince beef, 'frijoles' with black beans, 'carnita' with pulled pork, 'el pollo' chicken and Nopales' with chipotle cactus.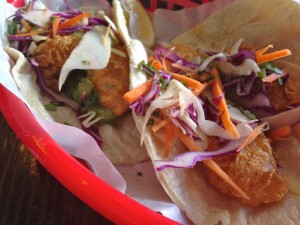 The fish tacos with salsa verde, avocado and mexican slaw were nice and the nopales with cactus, cabbage, and coriander were yummy. Add a bit of hot sauce and a cold Carta Blanca and some banging tunes and its not a bad place to be!