The Smith Street juggernaut continues with Lee Ho Fook opening, with plenty of big names behind it, the team have created a smart and easy going spot to drop in and enjoy a big of Ninja rice lager and truly amazing food.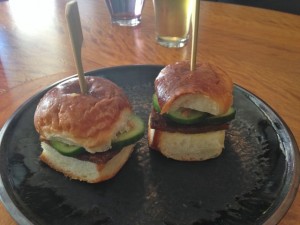 Milk bun, candied pork and cucumber – seriously!! Gorgeous little mouthfuls of sweet, cool and deliciousness!! Teamed with the 2Brothers Brewery beers, in particular a jug of Ninja Rice Lager, this is a epic start to our lunch.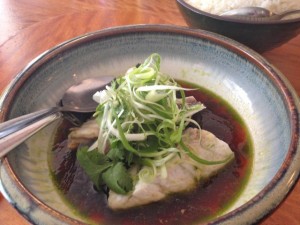 Steamed barramundi with ginger and shallot, the most amazing fresh, aromatic, healthy and delish dish. I just loved the generous fillets of fish in their gentle broth, touch of rice and this would be a dish I could enjoy every night!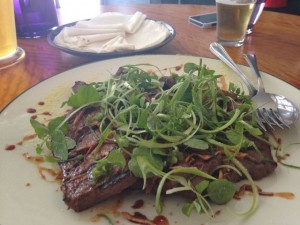 But the mother load is the flamed Wagyu rib (400 grm) sweet soy, crispy shallots, watercress and mandarin pancakes…… even for two this is a massive dish of amazing meat! Loved the wafer thin pancakes and making up our little parcels of this fantastic dish but sadly we couldn't finish and I hadn't even over ordered this time!!
Great spot, great staff, great MEAT!!!!