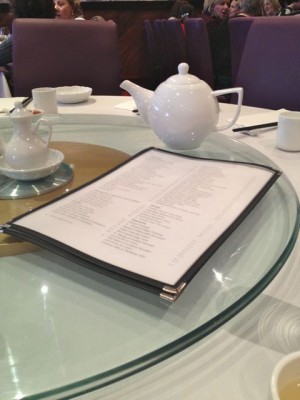 Gotta love yum cha, all those hot steamy dumplings, trying not to burn your mouth because you are too impatient to let them cool down… or is that just me!?
Tao Tao in Hawthorn is an institution and lunch times are yum cha heaven, it's fast, fresh and fabulous!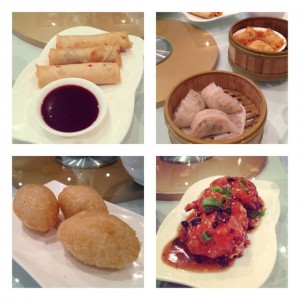 Just start calling off the menu and baskets, plates and bowls will miraculously start appearing for your pleasure! Amazing crispy spring rolls, chilli chicken dumplings with a great burn, sweet footy dumplings, chive and prawn dumplings – heavy on the prawn 🙂 and my first prawn stuffed eggplant…. heaven!!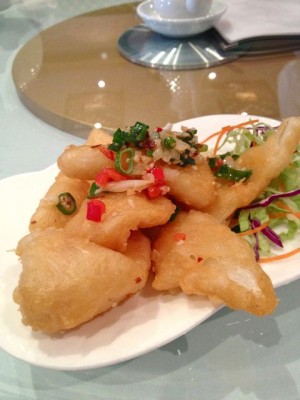 Oh naughty but wonderfully lovely fried calamari with garlic, chilli and …. just so amazing!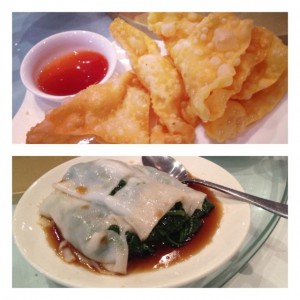 There are ofcourse the more adventurous dishes – I am still to try chickens feet, but I love a lot of the vegetarian dishes or the rice noodle wraps with prawns and bokchoy. Even the delicious fried wonton skins with bright red syrupy dipping sauce and great… even though you know you shouldn't!!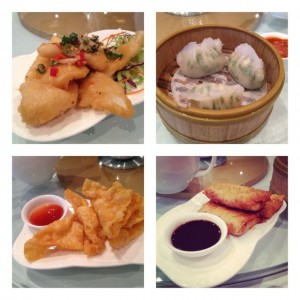 There are bowls of comforting chicken and sweetcorn soup, san choi bao, deep fried mushrooms and we finish up on BBQ pork puffs, that pink bbq pork encased in crispy fluffy puff pastry… delightful!!
The bill comes around and we have all had $20 of fun, ofcourse you can ramp that up with a few glasses of wine and you could certainly over order in the excitement of it all but we have had a brilliant time and with full tums we roll out into the sun!