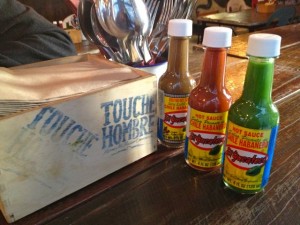 It's taken way too long for me to get here! After several failed attempts and distinct lack of tables I am finally here! By chance we are wondering around on a Saturday afternoon and there we go – Touche Hombre open on a lunchtime! I am going in!!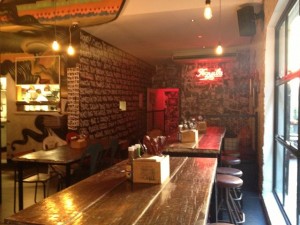 There are botanas, platos and tacos galour! Lunch specials and only two of us… how will I ever order enough to try everything and not explode!! Showing some restraint we go for it and firstly is some monumentous corn!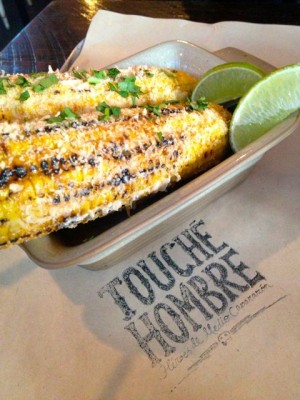 I love sweetcorn and when you pop it on a pin and slather it in chilli pequin and alba pecorino it is like Gucci Corn!! However… there is no way to eat this delicately! Forget the napkins, wipe when you are done and toothpicks… forget about it!!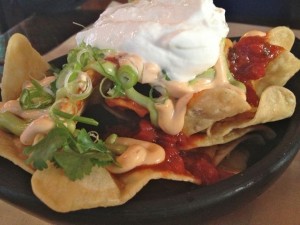 Nachos lunch special, firstly these are real corn chips made with corn tortillas (there are still plenty of places that make nachos with a bag of corn chips!!). Secondly there is no overdosing of cheese, there are perfectly smothered in sour cream, guacamole and salsa and they are bloody good!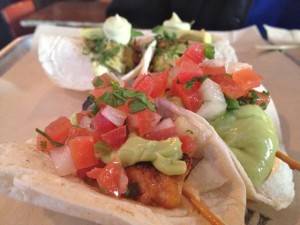 Fish Taco – a Baha favourite! Chargrilled monkfish with chipotle, agave, pico de gallo and avocado crema is a couple of mouthfuls of heaven! Perfect flavour combos and perfectly wonderful!!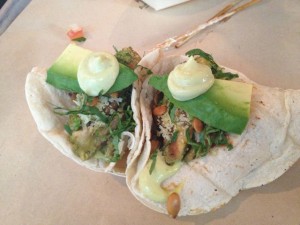 Taco de Pollo with chimichurri chicken, queso fresco and toasted pepitas is divine!! Love the little hit of the sweet pepitas and the little hit of spice! So pretty, so yum!!
The service is friendly, the location is cool and the food is damn fine! The only thing missing was a tequila but that was my choice for an early lunch!!
If you can get yourself a table at this little hotty you will be very happy!