Not always a popular suggestion to hit a vegetarian restaurant but if you ever had any doubts Shakahari Too should help clear them! This is such a gorgeous place and after an amazing meal we left without any question of missing meat!!
The menu is a mouth watering list of fantastic dishes like Tofu Sensibility!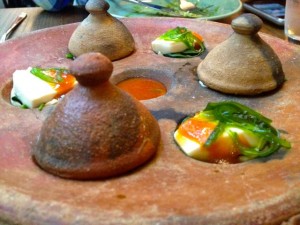 Hidden under their little clay hats is organic silken tofu with oyster mushrooms, spinach and mild chilli lemongrass vinaigrette – IT IS SENSATIONAL!!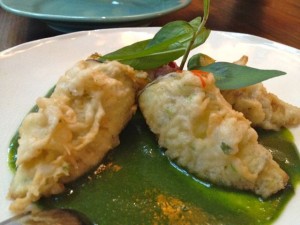 Avocado Magic!! Avocado, red peppers rolled in eggplant and tempura fried with a light coriander and sesame dressing!! YUM!!!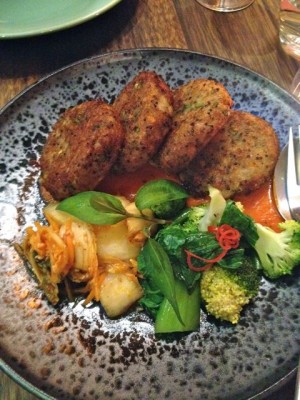 Croquettes Quinoa are amazing with mashed yam, potato, macadamia, turnip and black quinoa – amazing!!!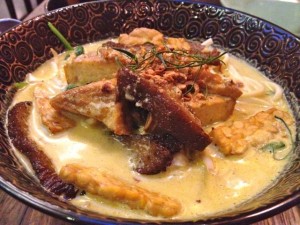 Green Green Laksa – Japanese udon noodles, spinach, mushrooms, beansprouts, tofu and tempeh with fragrant herbs and basil green curry coconut stock. Sensational!!
Such a great place and such great food…… who needs meat!!