Under my nose all this time! Red Petite Asian Cafe Bar is a really gorgeous place! A few tables on the pavement in the sun and some seats inside, if you are lucky enough to get a seat you are in for a treat!
A great wine list and some decent beers are on hand and may I introduce Thai BBQ Pork Skewers!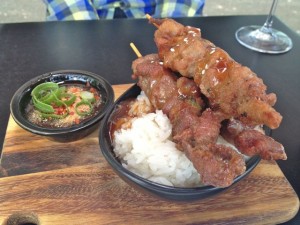 Bangkok Street Style pork skewer, smokey, succulent and served with the best coconut rice!! Sooo good!!
BUT then we have the most perfect example of a Pad Thai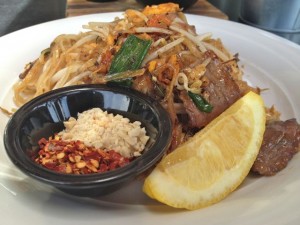 Stir fried Rice noodles, beanshoots, chives, spring onions, garlic, tofu, egg, little dried shrimps and dressed with homemade tamarind and palm sugar sauce = perfection!
And if you didn't think it could get any better the Thai Green Curry is immense!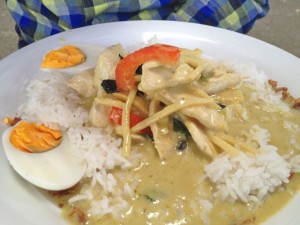 Eggplant, basil, fish sauce, palm sugar and angel hair vermicelli – just gorgeous!!
So glad there is a little piece of heaven in South Melbourne!