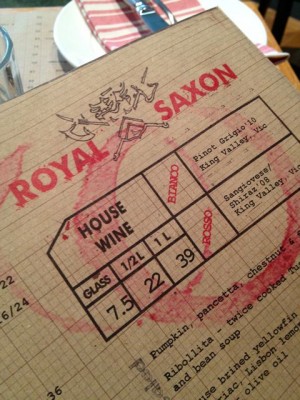 One of the many smart looking buildings on Church Street housing a good spot for a drink and a bite to eat!
The menu is a great mix of hearty, warming dishes to suit the wintery weather and lighter bites with oysters, pizzas, pastas and risottos.
The Tassie oysters are fabulous at the moment so why would we resist??!! Plump, fresh, creamy and wonderful – a dozen each would have not been enough!!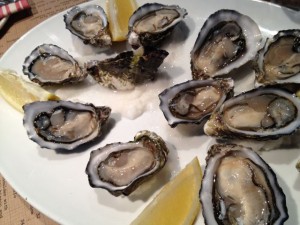 We are in a democracy when it comes to the mains with the selections ensuring that we get a different dish each, these are my kind of lunch-iends!!
So Hogget – not quite a lamb but not mutton! Slow cooked shoulder with roasted carrots and risotto bianco is frickin' amazing – pardon me for swearing!!!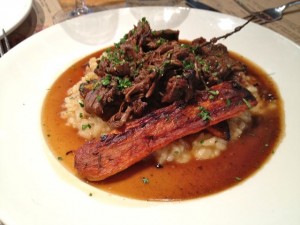 The meat is succulent, rich and out of this world, the carrots are sweet and the risotto a perfect friend for the dish! Very, very happy!!
The Osso Bucco is also a dish full of flavour, cheeky marrow, smooth mash – bring it on!!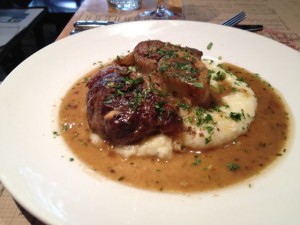 Ligurian fish stew – blue eye, blue mussels, octopus, Crystal Bay prawns, tomato & saffron – for real!!!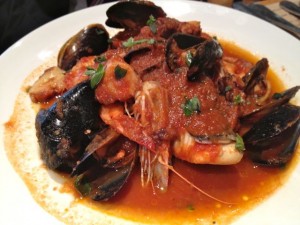 And a beautiful piece of delicate blue eye with mussels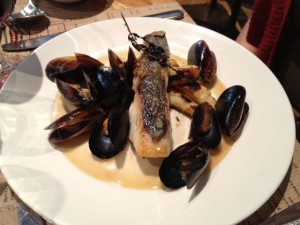 Service great and such a shame we couldn't get a bottle of red and sit by the fire for the rest of the afternoon!!!