6th Avenue is pumping! SXSW has turned the street into a hot bed of music, people and food! We are happy to wait for a table and enjoy a beer or two at Iron Cactus, a highly recommended spot for some Mexican!
It's not long before we are installed at our table and salivating over the menu!! Chips and salsa arrive and we are happily chowing down on salty nachos and tangy salsa!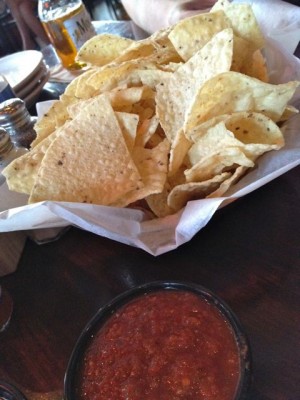 I have been told we HAVE to have the Table Side Guacamole the "Iron Cactus guacamole made by your server at the table. It doesn't get any fresher than this!!" and they aren't wrong! A huge tray appears and our server expertly combines fresh avocado, coriander, onion, tomato… yum!!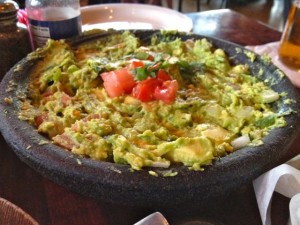 The only problem is we are enjoying this soooo much we are eating a LOT of chippies! There might not be room for tacos at this rate! Especially when we get the cheesey dip arriving too – it is soooooooo good it must be bad for you!!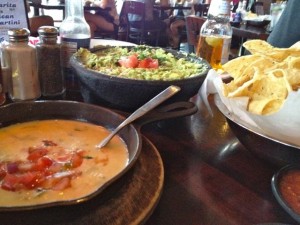 Beers, Chips, Dips = heaven!!
Mains arrive and we give up the chips!
My Baja Fish Tacos are beautiful!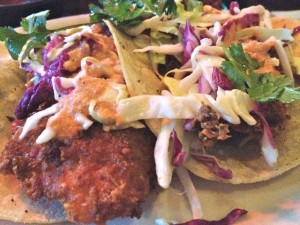 Crispy battered tilapia in grilled corn tortillas topped with Iron Slaw and special Baja sauce. Served with black bean corn relish and Mexican rice. Stunning!!
My friends Crispy Shrimp Tacos are pretty rockin' too! Spicy crispy shrimp inside two grilled corn tortillas and topped with a fresh avocado orange salsa. And the "Ancho Chile Rubbed Pork Tenderloin" is also a great dish! "Marinated pork tenderloin seasoned with the Iron Cactus ancho chile rub. Served over a sweet and spicy chipotle glaze, with green chile mashed potatoes and garlic herb broccoli"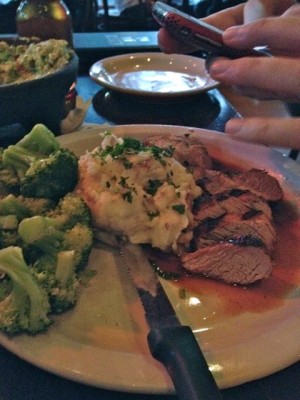 The food is fantastic, the atmosphere great and everyone is having a good time but I think we have overdone it on the chips and dips and there is barely room for a margarita before we roll home!!