All good things come of small packets… is that the saying? Hope so cos it is true for Amsterdam Street! Tucked away on the hustle and bustle of Church Street this little hideaway is a haven for good coffee and amazing lunching!
So the coffee – it is a good strong brew, served with love!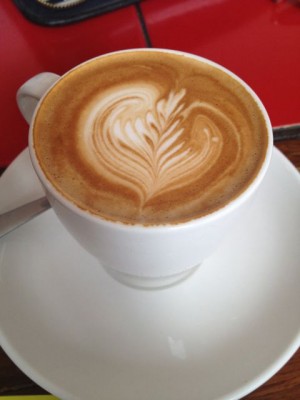 Very happy, probably needed another one but controlled myself!
The fit out is retro chic – in my words anyway! Surprising amount of seats consider its size and plenty of light and air!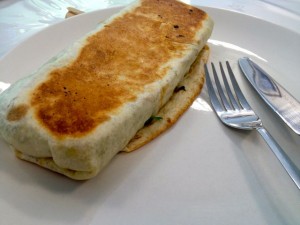 Food is an abundance of baguettes, sandwiches and wraps jam packed with super fresh salad, tuna, egg, chicken… not all in one!! But I score the best one )in my opinion!) the roast lamb, fetta, olive and salad roti wrap is AMAZIBALLS!! Juicy, succulent, salty, savoury …. YUM!!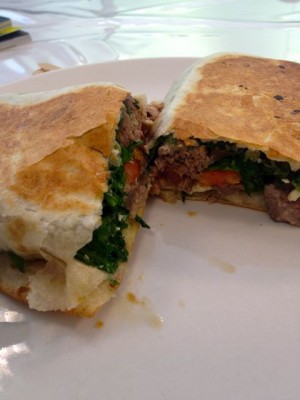 All round good place to be for a breakie, brunch lunch!