Can't go wrong with Nigella and Feel Good Food is packed with great recipes to make your soul smile! In the usual January Health Food Boot Camp we had to tweak the recipes a touch to give them a Boot Camp spin but it was all still fabulous and I can't wait to go back and cook some of the other dishes that didn't fit with the healthy spin!!
Recipe 5 – Fish Tacos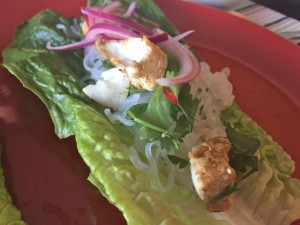 Loved this, had to drop a few bits to keep to the diet but the lime marinated red onion was a new favourite and the fish was perfect in my little healthy lettuce wrap.
Recipe 4 – Spiced and Fried Haddock with broccoli puree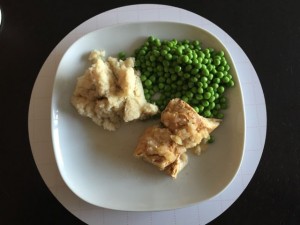 Completely addicted to broccoli puree now! Fish probably needed longer in the spices to get them across more but it was quick and simple.
Recipe 3 – Roasted Radishes

No picture, wasn't sure about these…..!
Recipe 2 – Chicken traybake with bitter orange and fennel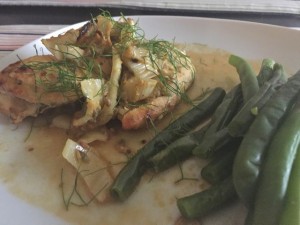 BEST recipe, even with the healthy twist the orange flavours were amazing with the fennel and I managed to oven bake chicken breast and it wasn't dry!!
Recipe 1 – Oven Cooked Chicken Schawarma

No Picture but we took a little inspiration for this, as we are on the health kick we had to miss out on a bit but the overall flavours were great.