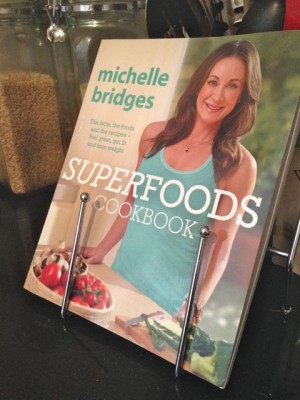 Time for a health kick, after the indulgence of Xmas and New Year and the last 12 months of foodie fun, we definitely need a bit of a break and to drop a few kgs. Michelle Bridges, the million dollar 12 weeks body challenge babe, her books provide a less rigid opportunity to steer in the right direction of a healthy food plan and they really do work. They provide the back bone to a super healthy week and with a little preparation and planning you can eat well and see the benefits quickly.
Recipe 7 – Kangaroo, Fennel and Broccolini Stir Fry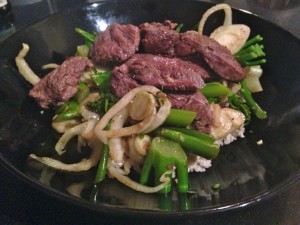 Not my fave, not sure if it was a bad cut of Kanga but I didn't like the look of it raw and I didn't like the smell of it cooking…. And didn't like the taste but veggies were good.
Recipe 6 – Beetroot, feta and dill frittata
Amazing! Best lunch all week. Loved the hit of cheese and worked well to bake in the oven.
Recipe 5 – Seared Tuna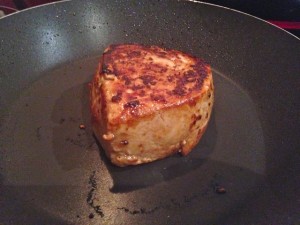 Great marinade, seared so still pink and juicy, we served this with some miso baked tofu and greens, so not the complete dish of the recipe but a marinade I will go back to repeatedly.
Recipe 4 – Rare Roast Beef and Pesto Bun
Amazing tofu pesto recipe that I will use going forward for so many dishes. Made roll night before so it went soggy but it was still tasty.
Recipe 3 – Lamb Cutlets with Spring Vegetables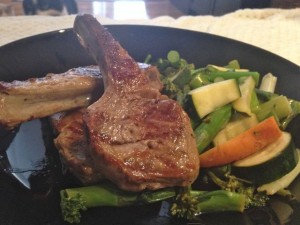 Sensational! Lovely fresh veggies with a little clever trick to make very yummy and three chubby pink lamb cutlets. Happy!
Recipe 2 – Chinese Beef Skewers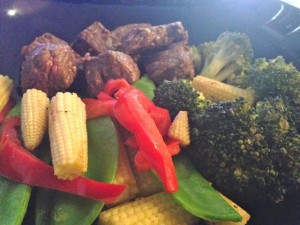 Didn't bother to skewer but whipped up a delish dish for dinner. Fast and tasty!
Recipe 1 – Tuna and Fennel Salad
Made with tinned tuna and I processed the salad through the grater so made it all a bit soggy! Still tasted great but would use lovely fresh tuna and hand chop next time.