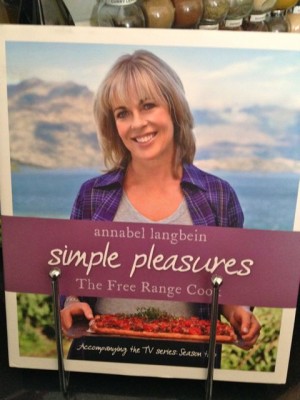 Huge Fan of Annabel Langbein and this is another wonderful book packed full of recipes you just want to try and when you do you discover the secret behind fresh, seasonal and flavoursome food!!
Recipe 3 – Pico de gallo
So fresh and fantastic!! Pile of tortilla chips and this is a snack I could really get used too!!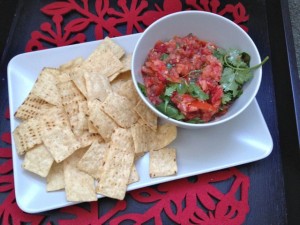 Recipe 2 – Slow Roast lamb with herb crust
My crust wasn't as herby as it could have been – slight deviation from the recipe due to missing shopping list!! But the lamb was gorgeous and hubby was all smiles with the lamb fat potatoes!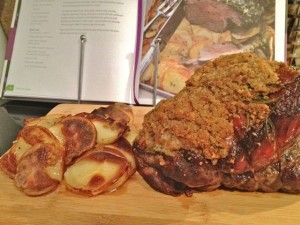 Recipe 1 – Summer pesto pasta
I love making my own pesto and this was a great version, tweaked a little to allow for what was in the fridge already but this has such great flavour! Love!!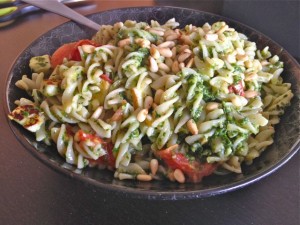 The 2012 Cookbook Challenge – at least one recipe from one book, every week, for the whole year! Or 52 books at the end of the year!!
Click here to see the adventures so far!
2012 Cookbook Challenge :- Recipe counter: 200