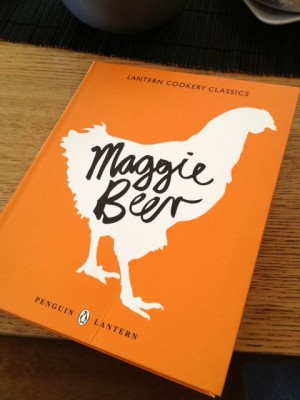 Big fan of Maggie and miss the Cook and the Chef on tv with the lovely Simon (note to self – must get his new book!!). Maggie is a big heroine of mine and now she comes in a mini edition! Part of the Lantern Cookery Classics Range Maggie is in good company with Stephanie, Matt, George and Kylie as they all bring a little cookbook to everyones kitchen with a indispensable range of classics!
Recipe 7 – Bolognese my way
Which is funny because then I did it my way …. just a few extra veggies!!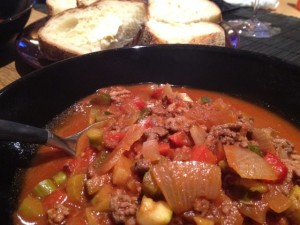 Didn't feel like pasta so we have lovely fresh corn cob from Milawa Cheese Factory and I popped in some extra capsicum, zucchini and asparagus to make us big and strong! But the base recipe was perfect! Rich, deep and delightlful!!
Recipe 6 – Coq Au Vin
Worst pics ever!!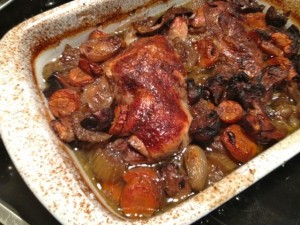 Doesn't look so good but it tasted FAB!! We took the base recipe and put it all in the slow cooker the night before so we could just roast it quickly when we got home the next night – soooo good and the house smelt fantastic!!
Recipe 5 – Salad of beetroot, blood orange and pumpkin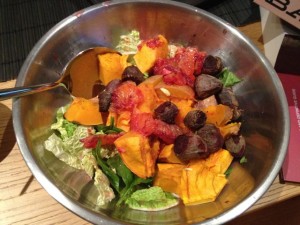 What has happened to my pictures this week??!!! It tasted good! I loved the oranges and the roasted veggies and the dressing was one I will definitely use going forward!
Recipe 4 – Eggplant, roasted tomato and rag pasta with buffalo mozzerella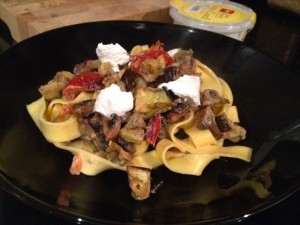 Went the goats curd instead, now addicted!!
Didn't make own pasta but eggplant rocked!! This was such a lovely dish and so packed full of flavour!
Recipe 3 – Braised Waxy Potatoes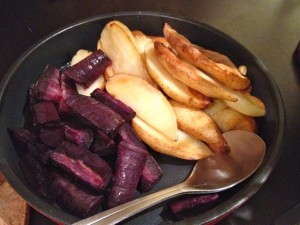 Never knew what a meyer lemon was until @SevilleBogan brought me some! And they were super handy for this recipe! A friend had told me about this recipe previously and they weren't wrong!
Worked so well!
Recipe 2 – Fennel with goats curd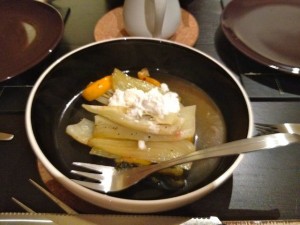 Discovered goats curd again!
Not so pretty but tasted gorgeous and a lovely way to enjoy yummy fennel!
Recipe 1 – Roast Barossa Chook with preserved lemon and tarragon butter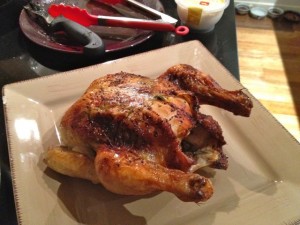 Verjuice rocks! Luckily we had a bottle from a trip to Pyrennies! It made the most amazing jus!! Chook was good too!!
The 2012 Cookbook Challenge – at least one recipe from one book, every week, for the whole year! Or 52 books at the end of the year!!
Click here to see the adventures so far!
2012 Cookbook Challenge :- Recipe counter: 157