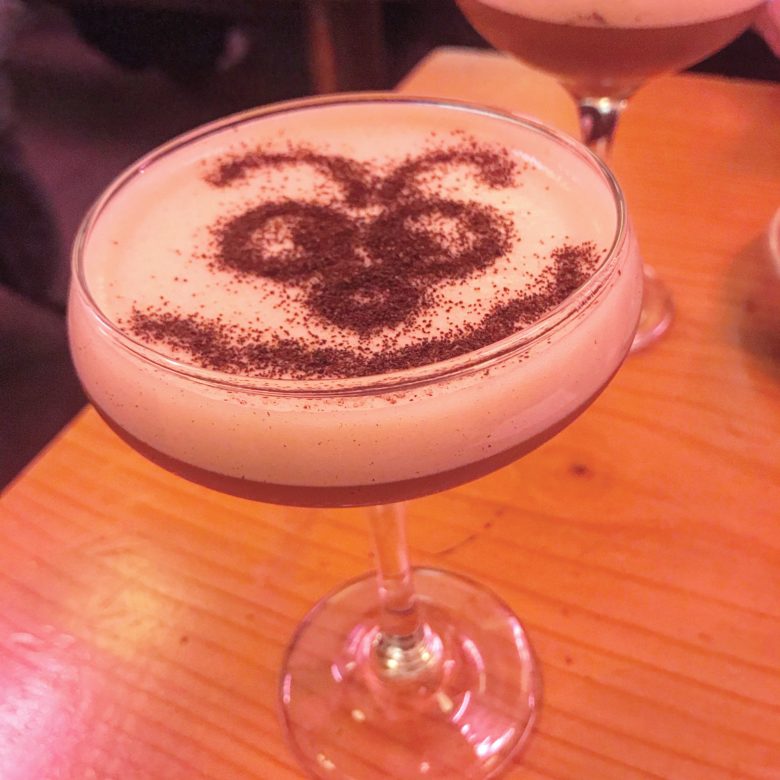 Dumplings a go go!!! In a range of drool inducing flavors go 10 or 20 with Classic Pork, Prawn & Ginger, Spicy Kimchi Miso Pork, Tofu & Oatmeal Gyoza or Chicken & Coriander. How big is your belly? I wanted to smash 20 of them all but some restraint is required!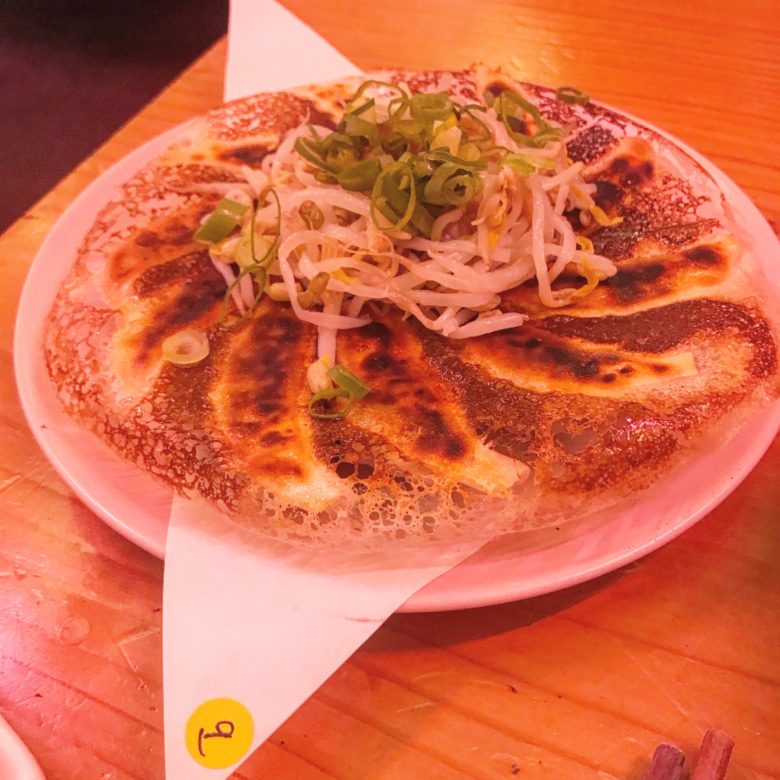 Chicken and coriander were juicy and delicious and the classic pork delivered a textbook perfect fan of dumplings full of flavor and making every dumpling addict happy.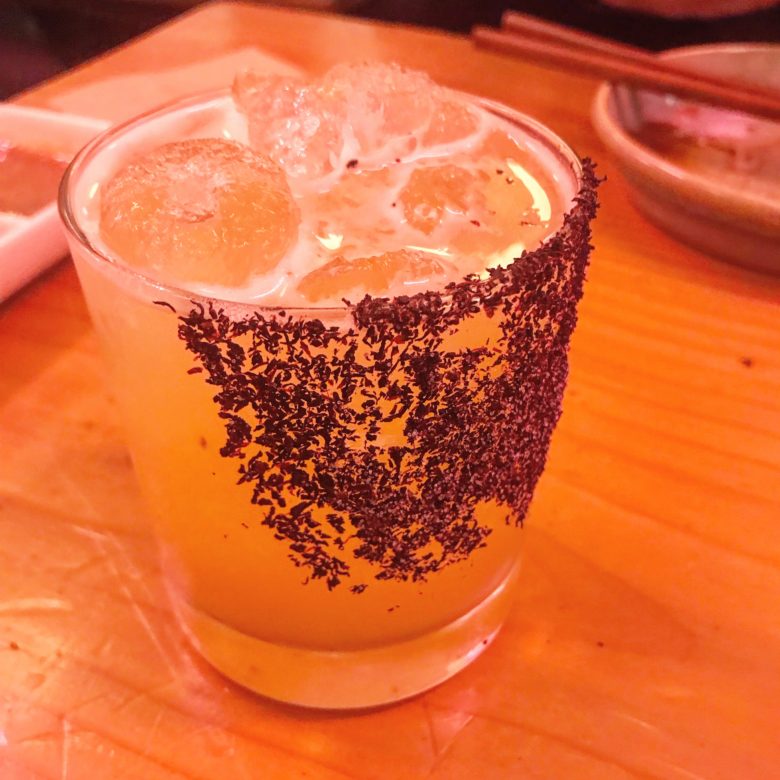 Cocktails are off the charts! The chestnut espresso martini made me as happy as the face on the froth. And the Yuzu Margarita has me searching for yuzu ever since to try and replicate at home!!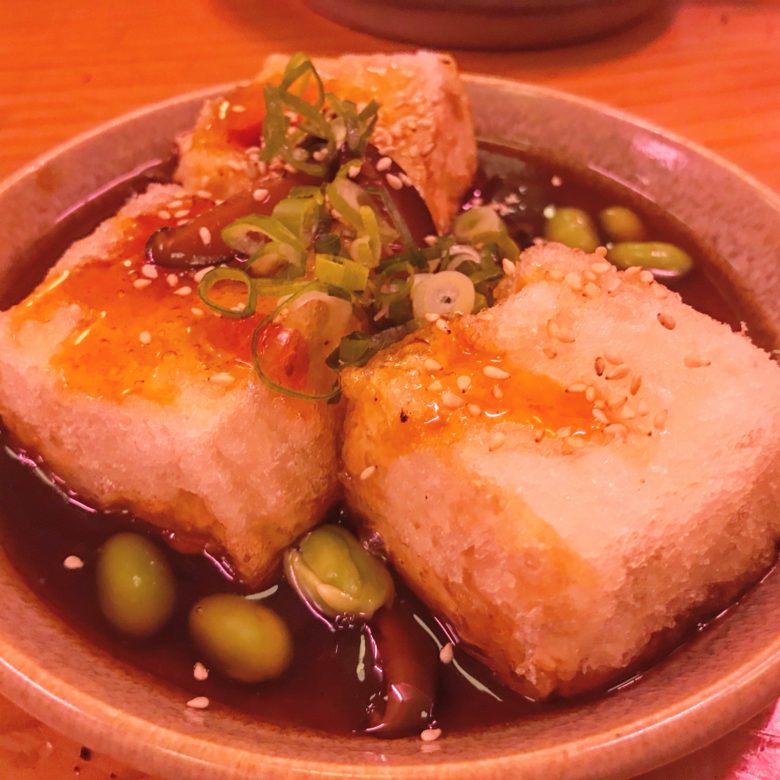 The agadashi tofu was crispy, comforting and beautifully done.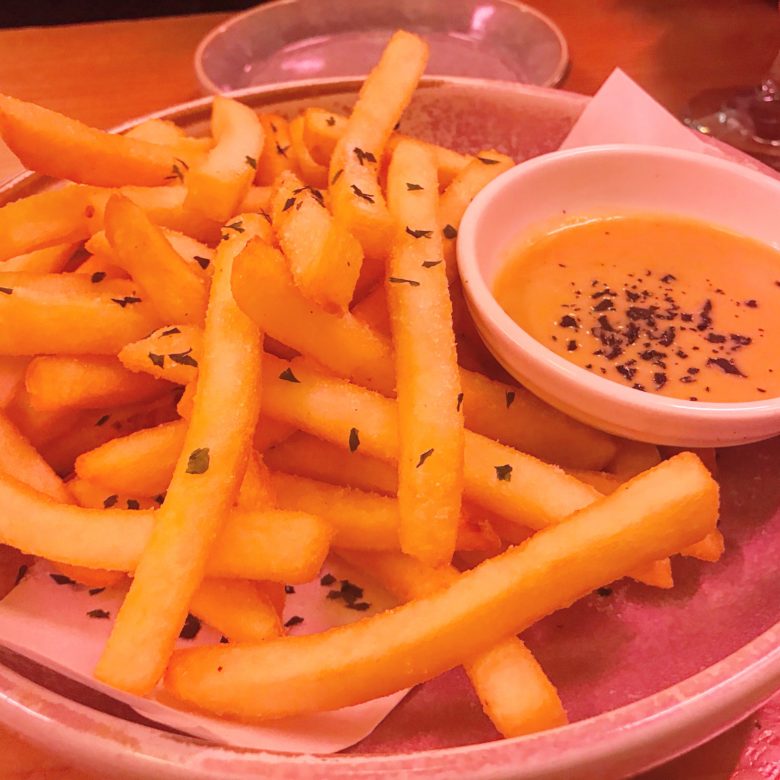 Bowl of fantastic crisp hot chips with a miso and Aonori dipping sauce. We didn't have room for the jumbo apple gyoza – we'll start with that next time!
Loved it! Wish it was down the road so – I could nip in every week.