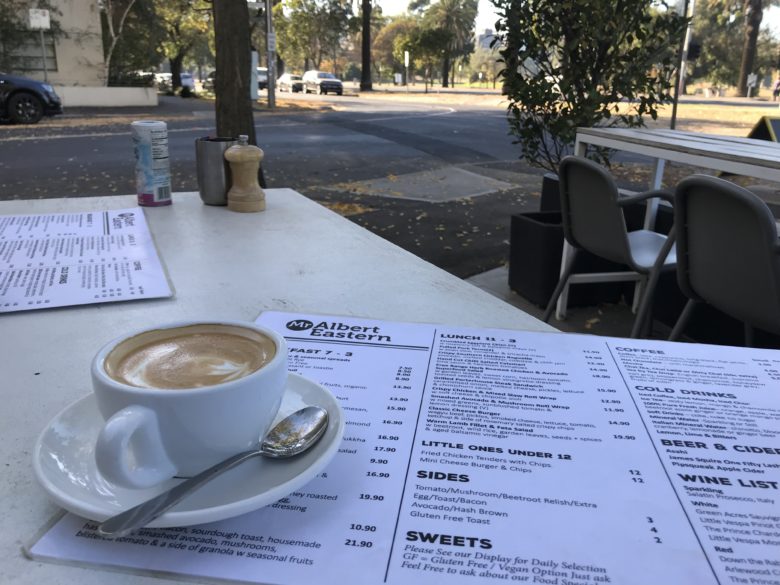 When your dogs get you up at the crack of dawn and you are walking them on a lazy long weekend and you find there is somewhere open for coffee – hurrah!!
Even better you can get breakfast if your stubborn dogs will get their cute little butts into outdoor seating area.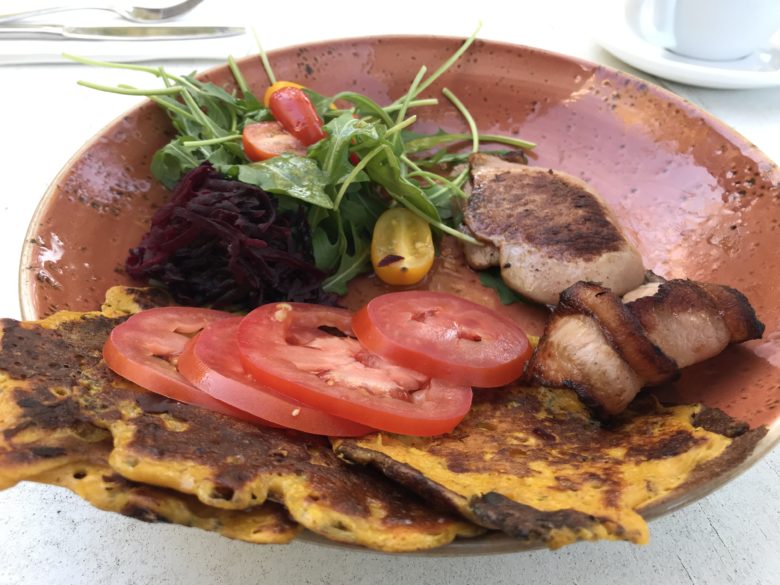 Corn and zucchini fritters with beetroot relish and rocket was nice, not the fritters I'm used too, more of a pancake with cornmeal rather than kernels and a nice level of spice. Rocket and tomatoes worked well and some crispy bacon never goes wrong!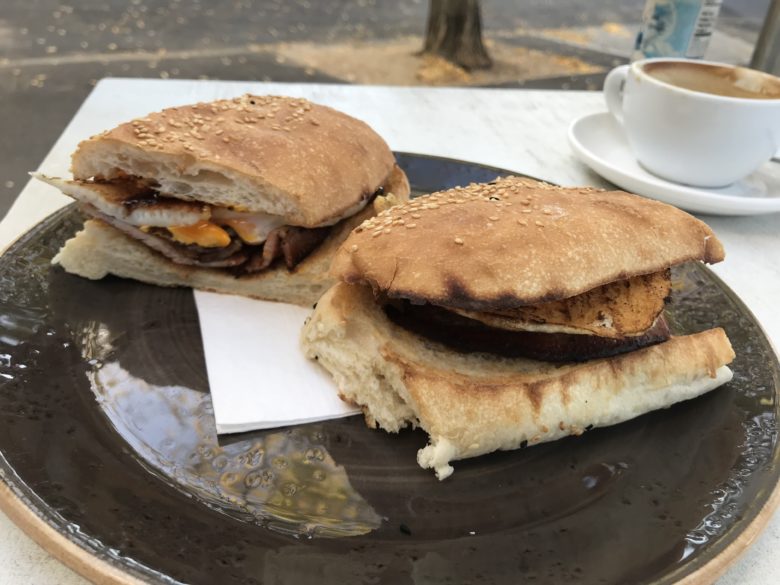 Hubby went the bacon and egg pide with bbq sauce and seemed to go down well, good bacon, nice seeded pide.
Bill was very reasonable, staff were nice – tick tick!