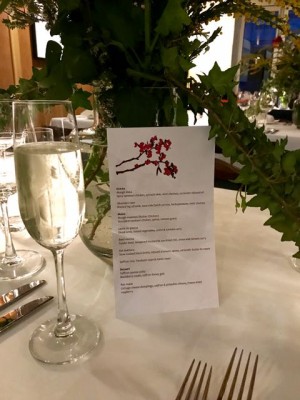 A lovely Foodie invite to try out our new local Indian and what a treat! The space has been warmed up and it's traditional Indian flavours with a modern twist all round. The order, chef and staff are absolutely gorgeous and the food was divine.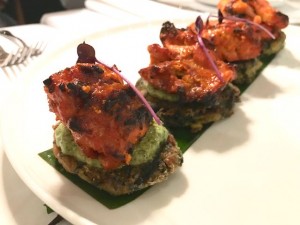 Murgh tikka – Spicy tandoori chicken with baby spinach, coriander infused oil and mint chutney. The chicken is super moist and flavoursome and the coriander infused oil rocked my world!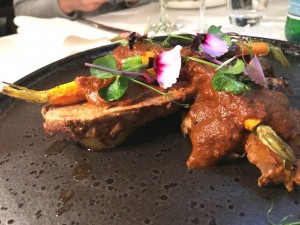 Sikandari Raan – Braised leg of lamb with sous vide dutch carrots, herb potatoes and mint chutney. Fall apart lamb with mild spice and total comfort food with potatoes and carrots!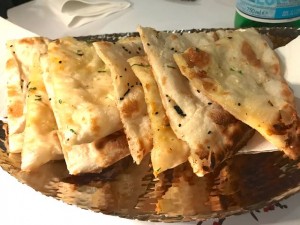 The BEST garlic naan EVER!!!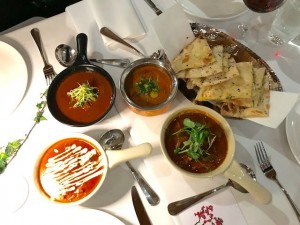 So many curries! My favourite was the Murgh makhani – Butter Chicken, a succulent tandoori chicken with delicate spices and tomato gravy – so creamy, so yummy, so good!! Beef march – Tender beef with tempered mustard and sun dried chilli, onion and tomato gravy DELISH!! The Lamb do piazza with diced lamb, tossed vegetables and a onion and tomato gravy was gorgeous will beautiful lamb. And for the veggies a Dal Bukhara with slow cooked black lentils, infused aromatic spices, coriander butter and cream – it's got butter and cream – what more could you want!!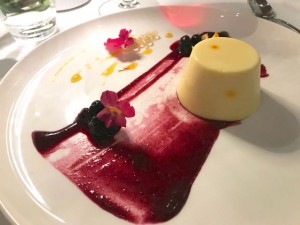 OMGGGGG!! I am not a desserts person but I am truly in love with the Saffron panna cotta with blackberry coulis and saffron honey syrup LOVE!!!!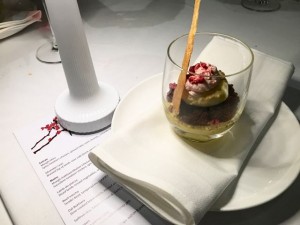 Ras-malai – Cottage cheese dumplings with saffron and pistachio china and freeze dried raspberry tiles. Not my thing but hubby loved every mouthful!!
Don't miss the very impressive and cheeky picture on the way to the toilets and don't let the fancy white table cloths fool you, the prices are incredibly reasonable and the service is genuine and friendly. I don't think you can go wrong at Atta! My new fave!!