After a recent revamp the Northcote Social Club is looking really good and we have managed to grab a table out the back in the light and open dining hall. One of our favourite gig venues is now open with a new kitchen too to serve up some pre-gig snackage and a few good beers.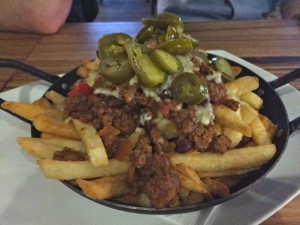 The menu has all the old favourites that you would expect with burgers, curry, fish and chips, parmas and plenty of others to choose from. We ordered some loaded chilli cheese fries to tide us over as we were starving! Good crunchy fries covered in spicy chilli con carne, jalapenos and cheese. So messy and so good!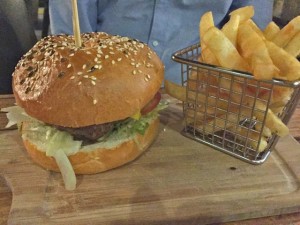 Hubby's cheeseburger was respectably good, the kitchen had a conveyor belt of these babies coming out for everyone to enjoy.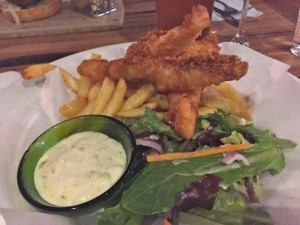 The fish and chips was really nice, generous pieces of battered fish, plenty of chips, tartare and salad.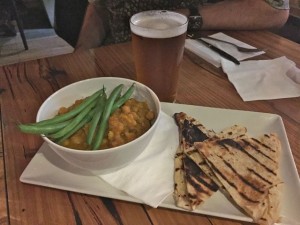 Vegetarian curry was a brave choice for the biggest boy at the table but it looked really good and he wolfed it down!!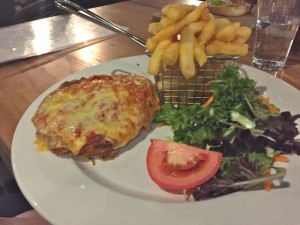 The parma was a good size and went down very well.
All in all it's a great reno and we all enjoyed the food, atmosphere and it was a great gig afterwards.
Happy days at Northcote Social Club.