There is always a great vibe at The Corner Store and with their new Winter menu ready to go we settle in for some great food and a good night.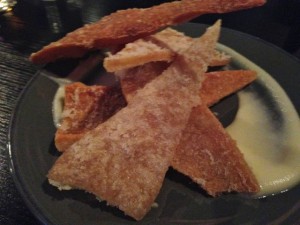 Hmm yummy pork crackling with apple sauce, so very naughty, soooo very crunchy and soooo very nice!! Perfect partner to a cold beer.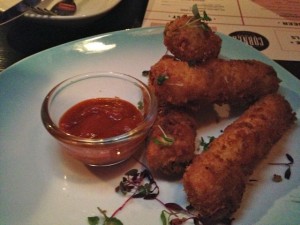 Crispy, crunchy lovely cheesey croquettes, perfect dipping sauce – enough said!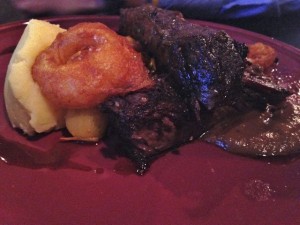 Holy cow! The 18 hour short ribs with burnt onion puree, cherry tomato compote, chard, onion rings and mash potatoes it's a substantial dish with a big punch of flavour. Those ribs have spent 18 hours breaking down and developing the most amazing flavours and then dressed on the plate with buttery mash and that onion puree – outrageously good dish.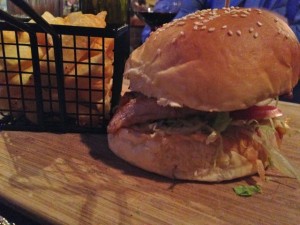 Hubby loved his grilled chicken burger on a brioche bun with bacon, lettuce, tomato, sriracha mayo and chips.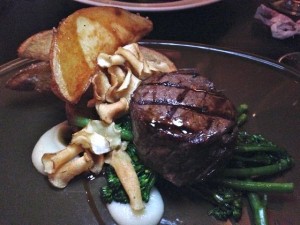 My 200g Grass Fed Eye Fillet with Jerusalem artichoke, broccolini and hand cut chips was one of the best steaks I have had in ages, perfectly medium rare and cut through like butter. Sensational dish and I was seriously impressed.
We love The Corner Store, there's always something new on their seasonal menu and they offer delicious food at reasonable prices.