We had previously spent a lovely Sunny evening relaxing in Lievita, sat in the window watching the world go by with a glass of wine and some fabulous pizza. Imagine our excitement when they let us know they were now offering freshly baked goods throughout the day including coffee and beautiful doughnuts, pastries and loaves made with the famous 72 hour rested dough that's gentler on your stomach and tastes wonderful.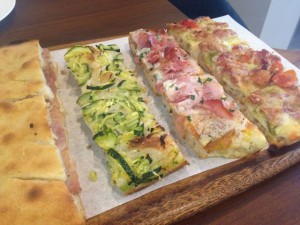 We raced over one Friday lunchtime to check it out and had a wonderful hour with more of our favourite fresh, buy by the weight, true Roman style pizzas. Delicious zucchini pizza – LOVE!!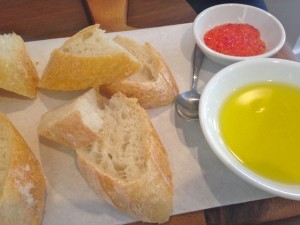 But we are all about the baking today and that bread is sensational, especially with the EOVV and Mamma's chilli jam!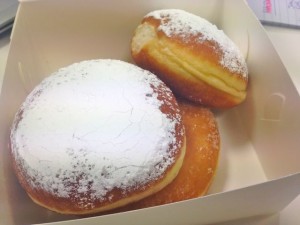 Doughnuts, oh doughnuts! I want to eat them always but I rarely let myself so best I save my one indulgence for Lievitas!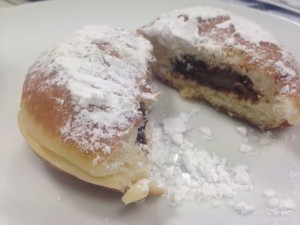 The new super trend – the Nutella doughnut was everything you dream of! Light dough encasing gooey chocolate nutty creaminess and icing sugar to rain down everywhere as you bite in! There was a custardy doughnut – my absolute fave! I love anything with a custard!! And the Ciambella – the big ring donut….. don't worry we shared our treats!!
It's a great spot on the ever evolving Northcote High Street and my only wish is we lived closer so I could pick up my favourite Lievita treats on the way home! Maybe next opening can be South Melbourne Luca 😉