It seemed like a good idea at the time, it had been a long time since we have been and we couldn't be bothered to walk too far!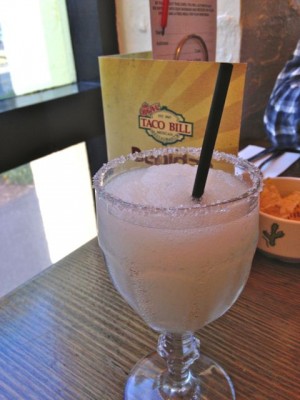 The frozen margaritas weren't as good as I remembered, the menu is packed with all things Mexican, burritos, enchiladas, tacos and nachos. I do remember that I always over order so I just went for the nachos with beef.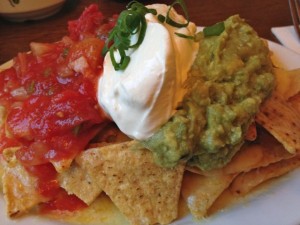 Didn't take long to remember how filling the beef and guacamole and salsa can get and so much cheese…. couldn't finish!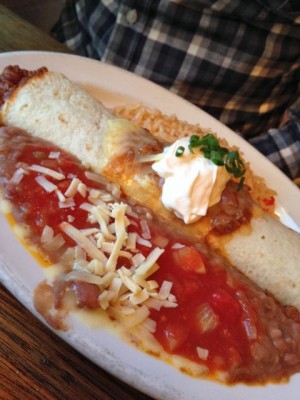 Hubbies burrito was ok, again very heavy and cheesey.
The staff are nice and it's pretty cheap and cheerful but I didn't feel great when I left, maybe too much cheese!