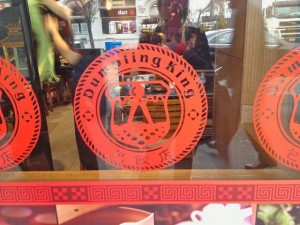 Ooooohhhh I love dumplings!! Can't get enough of 'em! And there is nothing better than super simple, super cheap and super yum!!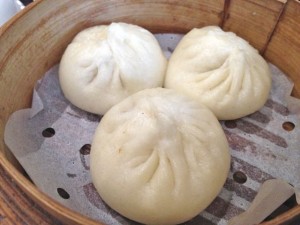 Steamed pork buns are delish!! Little pork and herb meatballs wrapped in that wonderful fluffy white pastry ….. hmmmmmm suddenly have a hankering for BBQ pork buns!!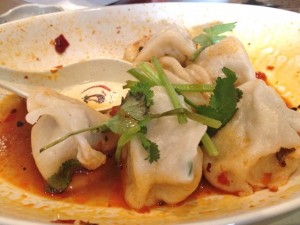 Sichuan won ton in hot and spicy soup is sooo good and with 12 pieces for $9 you can have a feast for less than $20 each!! Bring me ALL the won tons you have!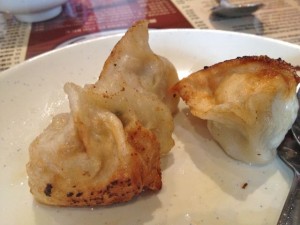 Pan fried Beijing dumplings were delicious, load up the soy sauce and off we go!!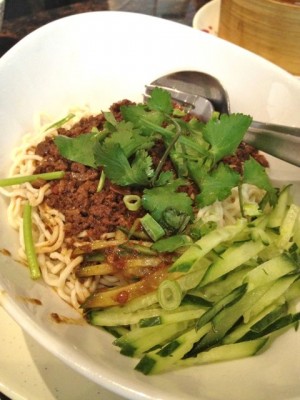 Beijing noodles tossed in meat sauce (pre toss!!) A little odd but still really good, didn't really have any idea what the 'meat sauce' was but yum, yum, yum all the way home!
There is nothing posh about Dumpling King but they rule in my book!!