Happy memories of our holiday and the last lunch we had after a hard days shopping in San Francisco before we had to head back to the airport for the loooooong flight home!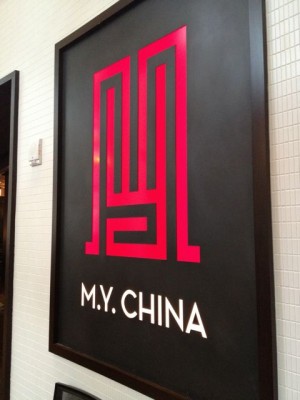 The website says it much better than I would so;
James Beard Award winning chef and TV host Martin Yan transports the sights, tastes and discoveries of modern day Chinese food to America. He and his all-star crew create a fun and approachable restaurant where every visit offers a new experience.

See, taste and discover authentic Chinese cuisine in the heart of downtown San Francisco. Inspired by years of experience traveling through China, we bring back the best ingredients, flavors and techniques. Watch our chefs in action as they prepare every dish in front of your eyes.
Firstly this fabulous spot is in the Mall! Unlike the food courts of home the shopping malls of San Francisco city centre are home to some amazing eateries that offer the perfect opportunity to grab a thoroughly fabulous lunch and a glass of bubbles whilst mid shop and in need of a rest!!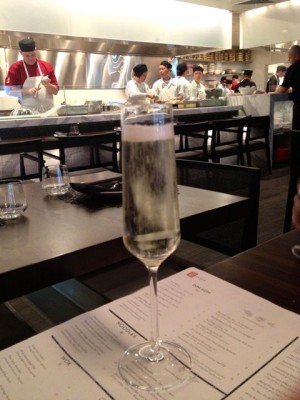 It is a big space with tasteful decoration and feels very welcoming and I love that you can see into the chefs space and see the dumpling forming and wok tossing! As they say "We wok hard for your food"!!
Now my first mistake was with all the excitement I completely forgot where we were and totally over ordered! A habit I have and hubby happily suffers but when you over order in the States it is like over-over-over ordering at home!! Be prepared to see more food than two people could ever eat!!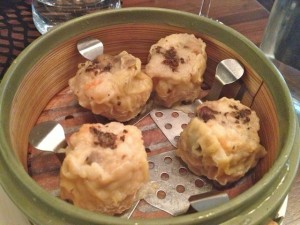 Shiu Mai with pork, shrimp, wild seasonal mushroom – Fab, yum, gorgeous! Love the little dumpling picker-uppers! Must get me some of those!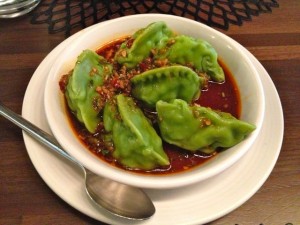 Spicy Seafood Dumplings – scallops and shrimp in a spinach wrapper… so yummy! Covered in fabulous chilli and perfectly done!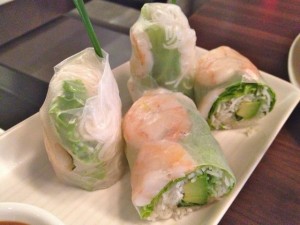 Shrimp & Avocado Fresh Spring Rolls so very pretty but to be honest a little bland. Maybe it was the intense flavours of the dishes before but this felt like it needed a few herbs or something to lift it.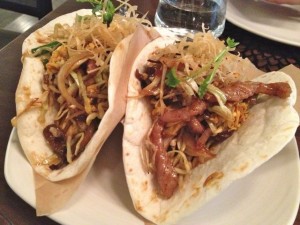 With everything arriving at the table almost immediately (I really wish restaurants wouldn't do this. We have a table for two so there is no room and I don't want to rush through I want to savour each dish…. even though there are many!!)
Mu Shu Pork Tacos – these are not mini, they are full size big handfuls and they are probably the best tacos I have ever had … ever! East meets West or Martin meets El Diablo – these were fusion at its pinnacle!
Getting kinda full now… need a rest… more prosecco please!!!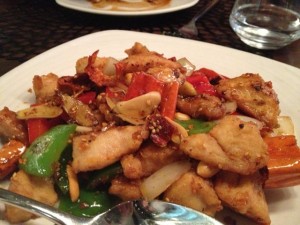 I realised we had WAY over ordered a little before this point but the waitress was unable to cancel our remaining dishes, they are that fast there you barely put the order in and they are in the wok!
Kung Pao Chicken – Huang Fei and jalapeno, peanuts it might have been that we were so past full that we didn't appreciate this but it wasn't my favourite Kung Pao – bit dry and missing something to pull everything together. I also ordered beans to try and be healthy after the holiday indulgence… we made a poor attempt to try and look like we had eaten some of this!
So little stuffed piggies we headed off to the airport, the bill was ridiculously good considering we had ordered for a small family! Would I go again? Hell yeah! If it means I get to be in San Fran and heading up the road to shopping heaven!!