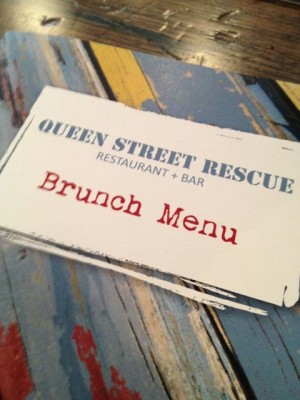 An unlikely little spot in the hustle and bustle of the city! On their website they talk about bringing the beach to the busy people in the CBD of Melbourne and they certainly have!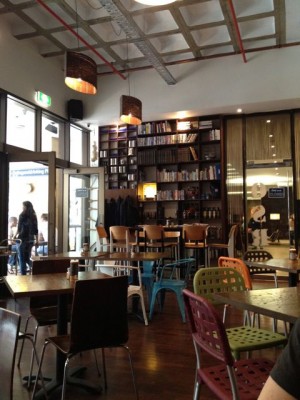 It's an easy going spot where you can grab a full breakie or a substantial lunch, plenty of pasta, pizza and salads.
Spoilt for choice hubby goes on with his adventures in burgers and this is a beaut!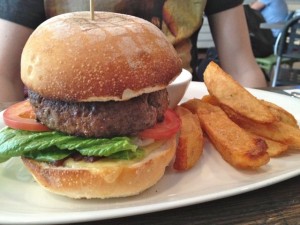 This is a BIG boy burger, it is a hefty piece of meat but great quality and lovely and succulent and well held together! With simple accompaniments the great burger speaks for itself and great fries too!!
Chicken teriyaki pizza might have been a bit of a risk – plenty to go wrong but this was lovely! Thin crispy base, perfect amount of cheese, super succulent chicken and tangy teriyaki sauce hmmmm so good!!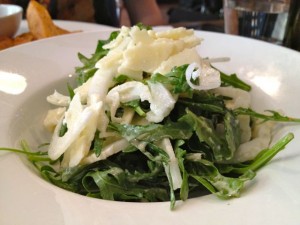 Rocket and fennel salad was a really generous portion and it was sensational – fresh, packed full and gorgeous!!
Oh and the coffee rocks too!!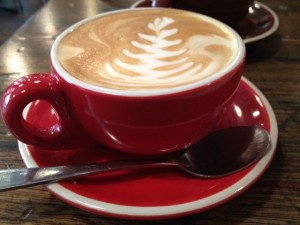 A blissful oasis in the shadows of the city offices! Escape and enjoy yourself!!