Always a fan and now it's Chilli Crab time!! Researching for an event someones got to do the tough job of checking the wine matches are working ok, fortunately I had a few friends willing to help!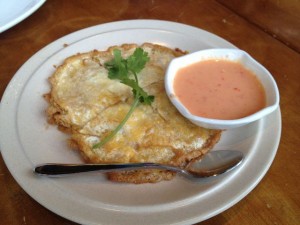 Crab Omelette Darwin mud crab meat and coriander served with garlic chilli sauce is sensational, so delicate and so flavoursome!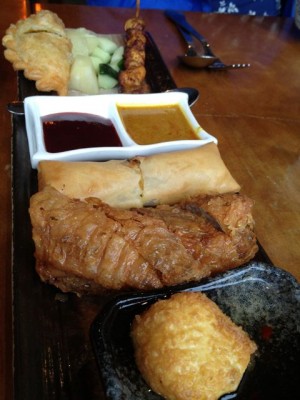 Mixed Entreé Platter is a great option to try a few different things with a selection of Loh Bak, Chicken Satay, Curry Puff, Spring Roll and Silken Tofu.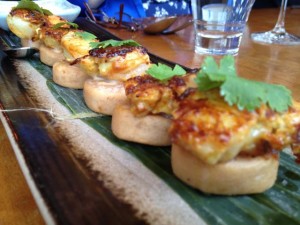 Yam Scallop is Pan seared fresh scallop served on yam cake with house mayo – amazing!!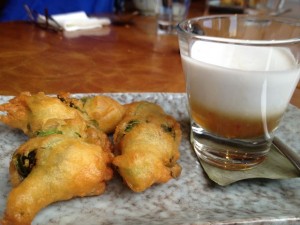 Amazing, the coconut 'soup' with this is just fabulous! And perfect to dip in my school prawns too!!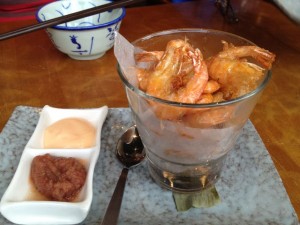 But we are here for the Chilli Mud Crab and it is pretty amazing!!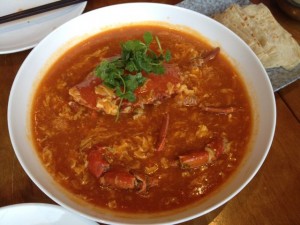 Chilli Crab – Wok fried in house semi thick, sweet and savoury tomato
and chilli based sauce. Soooooooo good!!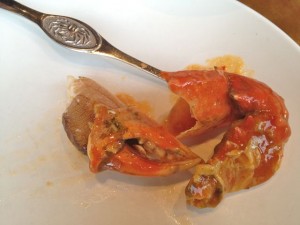 But we also have to check out the Butter Crab… and I think i liked this even more!!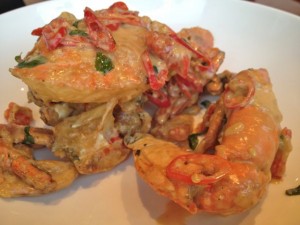 So good, so tasty, so chilli!!
Omahs you never disappoint!!
************************************************************************************
Published 17th October 2012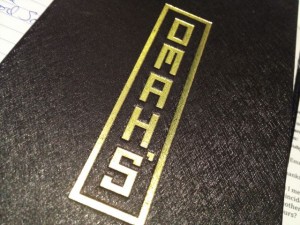 Big fan of the Omahs that was in Port Melbourne and the new digs are looking very nice, bigger and with a fab looking outdoor area once that summer hits! We drop in for lunch and it is fab!!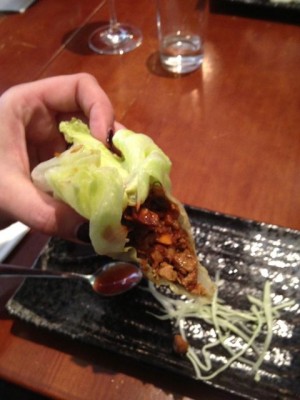 Duck Sang Choy Bao – Minced duck, carrot and water chestnut served with crisp lettuce – gorgeous and messy!!! Lots of lovely flavoursome duck and crunchy chestnut and carrot – LOVE!!
The lunch menu has plenty to choose from and at a great price, my Fried Kueh Teow – flat rice noodles with dark soy sauce, prawns, fish cake, bean shoots and a touch of spice! YUM!!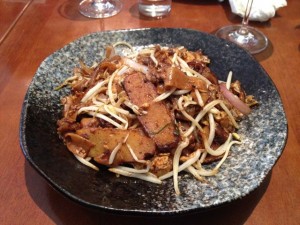 Happy days are here and Omah's will even deliver your lunch to you!! Score!!
We have to come back for some chilli crab!