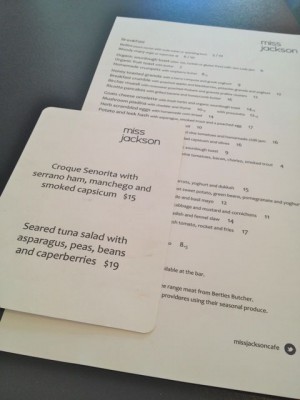 Such a cool spot if anyone ever asks me where to go for a great lunch or breakie around Fitzroy Street I am always drawn here!
Service is always super friendly and the coffee?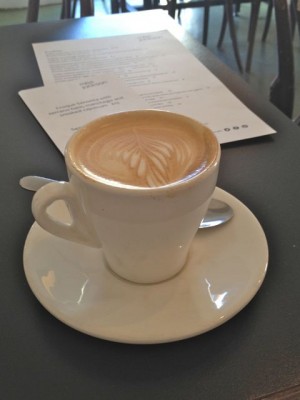 Always perfect! Coffee number 2 please!!
The menu is always a great mix of the usual faves and a few touches of something different, we are stopping off for a quick snack so we share the Mushroom piadina with cheddar and thyme…..
*********************************************************************
Previously visited 14th August 2011
It's been talked about a lot, everyone has recommended Miss Jackson as the place to be!
We chose cheeky weekday brunch time to visit on our way through St Kilda and were relieved to get a table! The decor is simple and the menu is mouth watering!
We go for gnocchi and corned beef sandwich with the promise of sharing.
Two top quality flat whites are delivered and then the food frenzy begins!
I think I was quoted as saying the mushroom gnocchi was the BEST I had ever tasted, the fluffy pillows slathered in amazing mushroom ragu.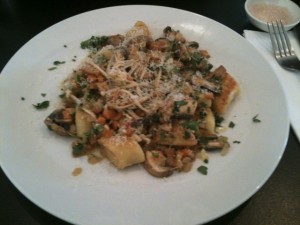 And then the corned beef sandwich with caramelised cabbage, mustard and cornichons is divine!!
It's tasty, it's homely, its impressive and we want to go back very soon!