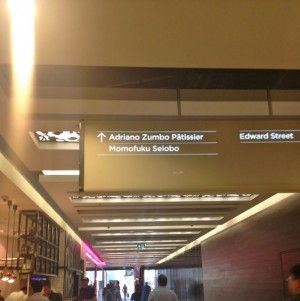 The sign of joy!! Stupidly unprepared for my trip to The Star in Sydney I had no idea until I stumbled on this sign and the excitement was enough to scare a few passers by!!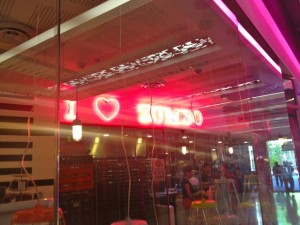 Neon, pastels, desserts and a sense of humour! The piles of sugary treats take a few minutes to take in but as I wonder around it is like a modern day Charlie and the Macaron Factory!! I think I need one of these for my place!!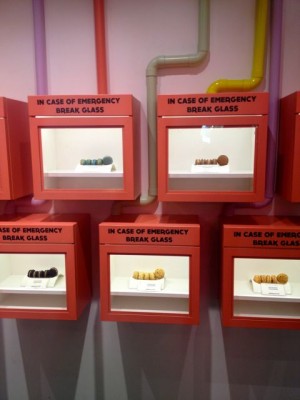 SO the choice of macarons is exciting!! Pick an assortment to take Zumbo home with you!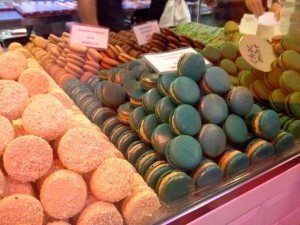 Salted Butter Popcorn
Malted Milkshake
Vegemite
Pistachio
Banana
and more!
Oh … one of everything please!! AND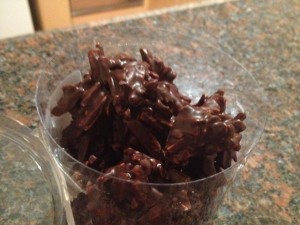 Salt and Vinegar Clusters!! A nice little bag of fun to take home!!
The macarons were all nice but the banana one was AMAZING!!
Clusters… I was thinking salt and vinegar crisps but these were pretty mild, I could have gone more to really spice it up but it was still yummy!!