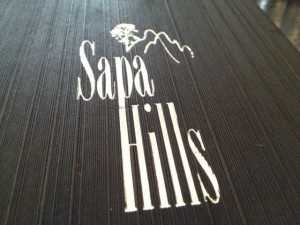 As per the website Sapa Hills II aren't trying to be anything austere!
Great food, atmosphere and service at affordable prices
With restaurants in Footscray and Hawthorn, Sapa Hills offers a truly unique Vietnamese dining experience.
Just a good place to be and enjoy food! The menu is big and so are the smiles! It is a big space but even on a quiet lunch it feels nice and comfortable.
We are all hungry and a few are reminiscing trips to Vietnam as we order traditional Vietnamese Spring Rolls and Hanoi style pork!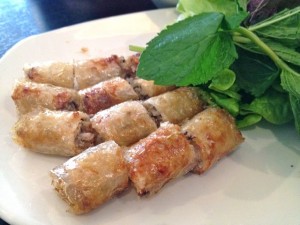 Oh dear – mouth watering already!! Sapa Hills Special Spring Rolls crispy and aromatic with fresh herbs and tangy dipping sauce HEAVEN!!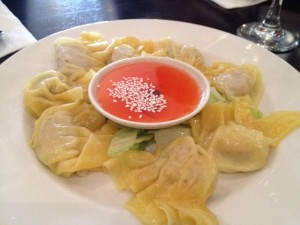 Steamed Wontons delish! Perfectly done and perfectly yum!!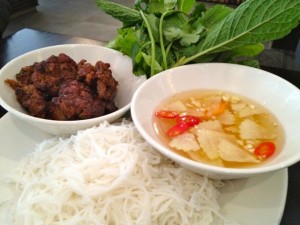 My first foray into Hanoi Style grilled pork with vermichelli and I hope it isn't my last! Just amazing grilled pork with light and fresh accompaniments – just great!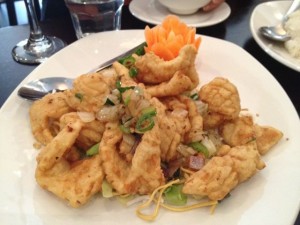 Salt and Pepper fried squid is textbook perfect – not greasey, not rubbery just fresh and seriously tasty!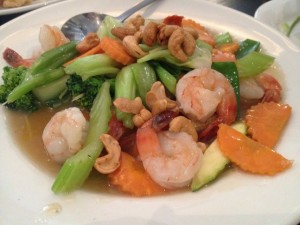 And the finale – Prawns with Cashew. Great prawns, plenty of them, lots of toasted cashews and we are happy, happy, happy!
Great spot, well worth many a visit for good honest food!